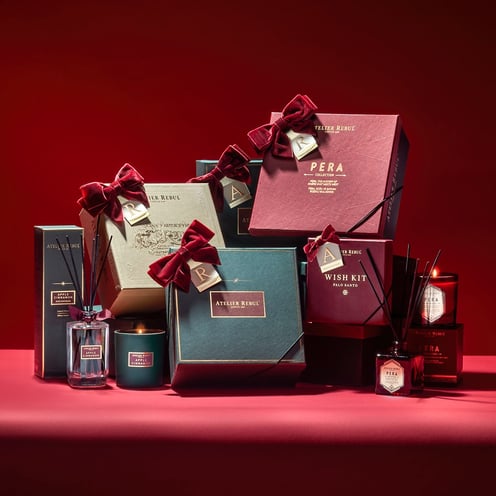 Treat your employees, partners or family with something special this year!

Our lifestyle brands Atelier Rebul, the Giftlabel and Wellmark offer to make customised and personalised giftsets with beautiful products.

We can create giftsets from items in store or we can order something according to your wishes.
Christmas isn't a season, it's a feeling!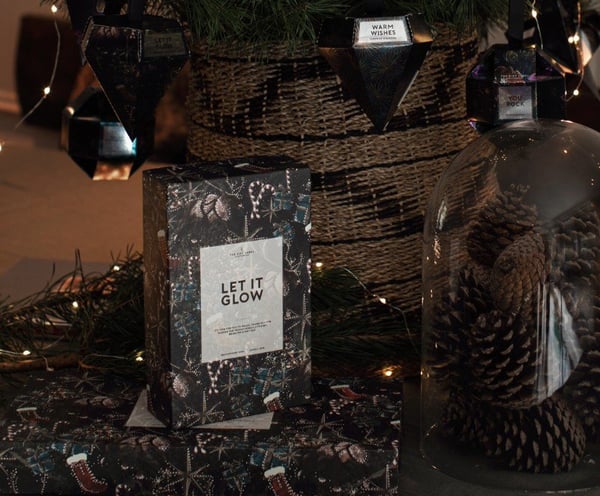 When it comes to Christmas, at The Gift Label they get excited about the idea of wrapping presents. This year they launch an extra exclusive and extensive Christmas collection with a special edition home set, ornaments deluxe gift box, and Christmas crackers.
The products of The Giftlabel are made in the Netherlands and 100% vegan. Bottles are 100% recycled, the plastic tubes and labels are made of sugar cane based plastic.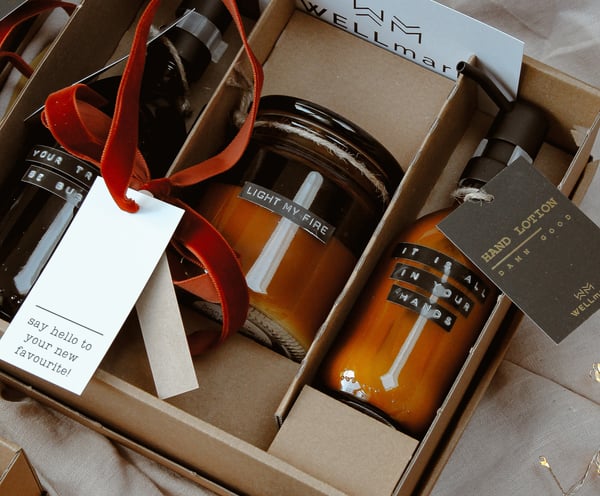 Wellmark has sustainable Christmas boxes that can be fully personalised for you!
They can be filled with all the products you'd like. You can customise the quotes on the bottles and add the company name or a personal name.
All the ingredients come from Dutch soil. Wellmark believes in a better society; the production of the boxes is done by people with a distance to the labour market. All products are made of glass, are reusable and refillable. The ingredients are vegan and not tested on animals.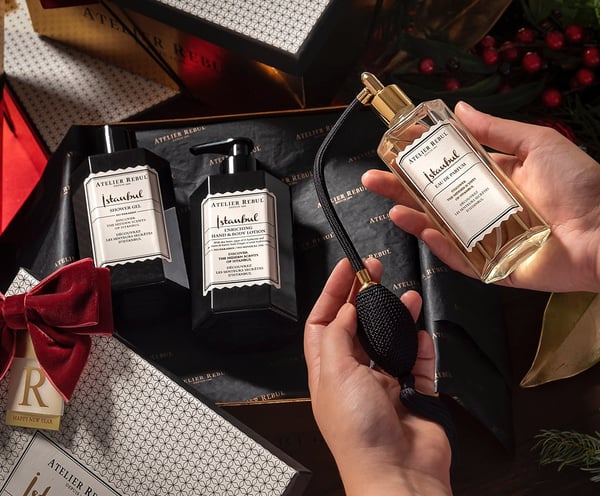 At Atelier Rebul they believe that there's an essential link between nature and pharmacology. In their collections they use their traditional knowledge and methods about herbal content that they've been creating for over 120 years.

Using only natural ingredients without chemicals such as parabens, mineral oils and phthalates.

We offer products from the Istanbul and Pera Collection, together with scented candles in different beautiful fragrances.
Get in touch with us, so we can create something fitting with your wishes.
Custom Giftsets
BRANDS GIFTS
Address
Oranje-Vrijstaatplein 3,
1093 NG, Amsterdam
Mo.: 11.00 - 18.00
Tu - Sa.: 10.00 - 18.00
Su.: 12.00 - 17.00