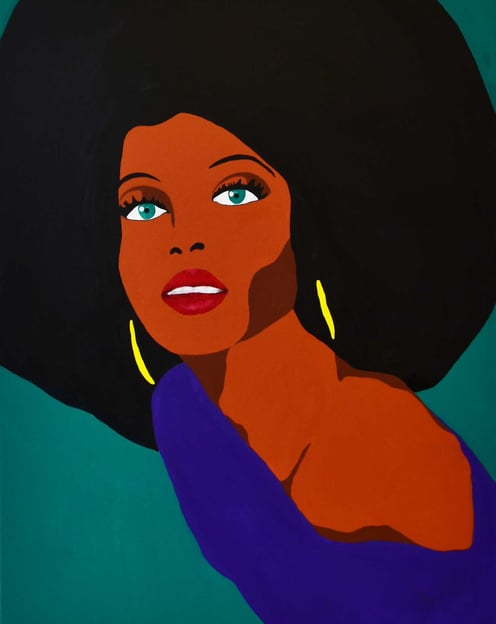 As a visual artist and multi-instrumentalist, Kay creates a dynamic world of spaciousness and stillness.

We are honoured to be displaying the beautiful artworks of Kay Sleking. Born in 1968, he has his roots in both the Netherlands and Kenya. Growing up in a suburb of Amsterdam, the Bijlmer, he starting drawing and making music at a very young age.




After working in Graphic Design for a couple of years, he couldn't stay away from music and started his bachelor's in classical guitar at the Conservatory of Amsterdam.

He continued his studies at the Rotterdam Conservatory, where he studied Argentine Tango and Brazilian music, in addition to classical music.

After graduating from his master's degree, he's performed internationally in various ensembles and orchestras and has given workshops and masterclasses.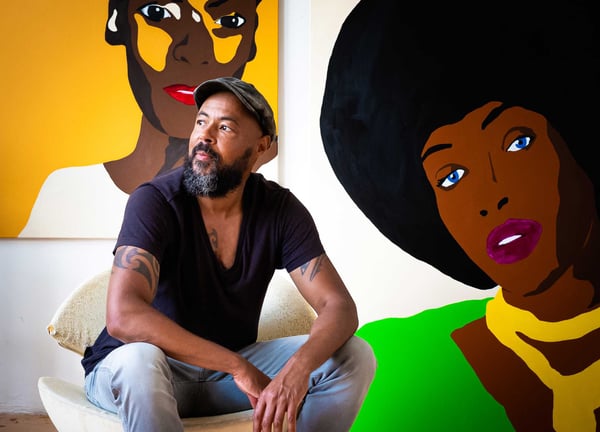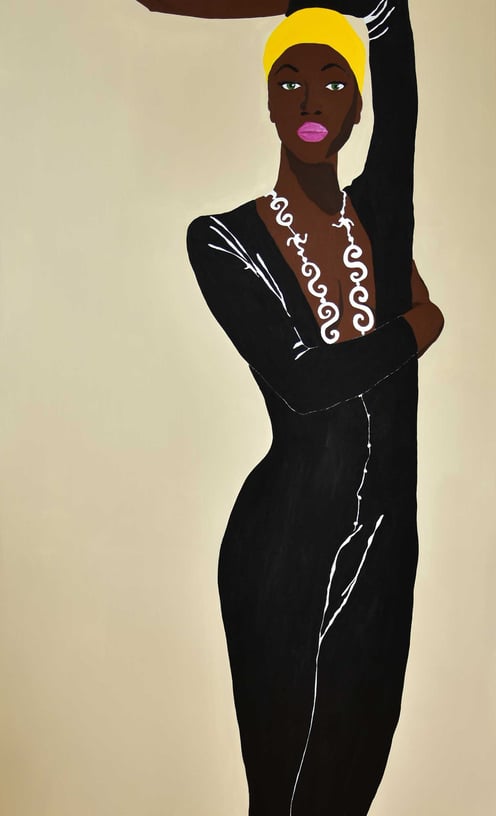 As an artist and musician he travels between the two disciplines. He paints what fascinates him in the moment, a reflection of playfulness, free from convention.

The paintings that we are displaying are part of the "Womanhood Is You" series; a tribute to Black Power Women.

The women are painted in a powerful pose, in which gaze and posture play an important role. These goddesses represent the universal desire to be seen and, as befits goddesses, to set an example for many. From these women emanates a power that is not limited to the feminine or masculine, as it is reflected in our current society.

Womanhood is about working together, trusting, seeing perspective, being action-oriented and caring, so everything you need to be an authentic human being.
These musical heroes need to be seen. Have a look in store!