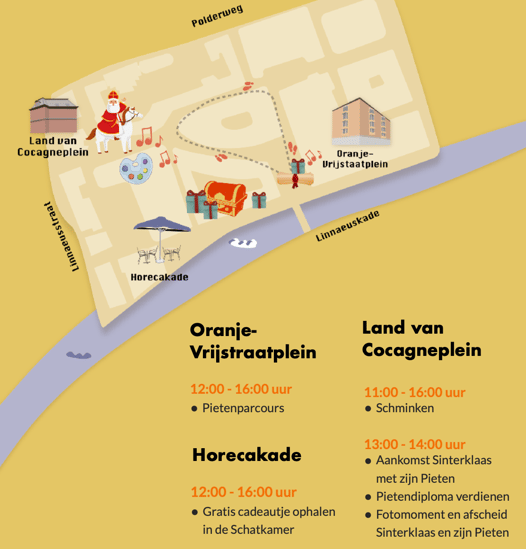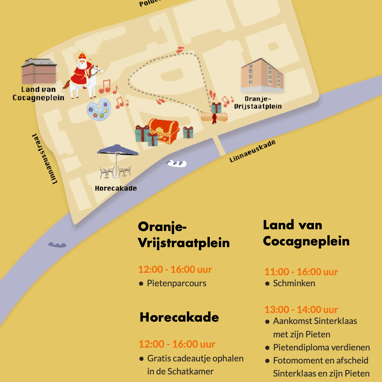 On Saturday December 3th there will be fun Sinterklaas activities in Oostpoort all day long. For example, your little one can be painted, we have tasty Sinterklaas snacks and there is a Pieten course to take.




Pieten diploma and presents at Oostpoort!
Of course Sinterklaas and his Pieten will visit Oostpoort.
In short it looks like this:
• Sinterklaas arrives at 13:00 at Land van Cocagneplein and walks around the shopping area
• The children can then obtain their Pieten diploma through fun exercises, such as Pieten sports and singing songs
• Photo opportunity with Sinterklaas and his Pieten
• The free gift can be picked up at "De Horecakade" between 12:00 and 16:00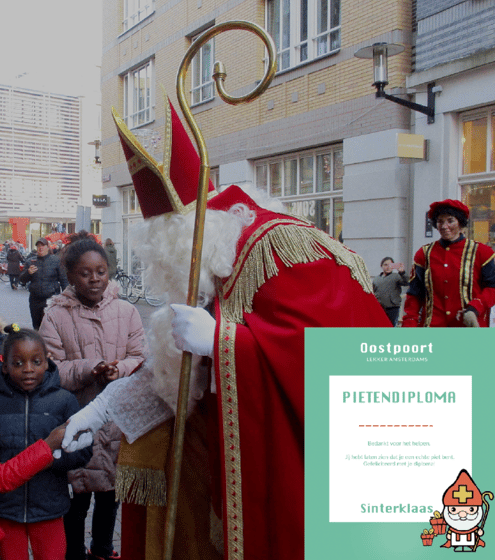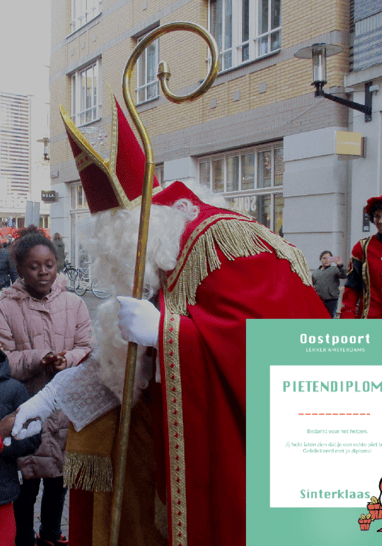 Who are you coming with Saturday December 3th?
See you soon!
A day full of fun activities
On Saturday December 3th 2022 we welcome you in Oostpoort!
Sinterklaas Special
OOSTPOORT EVENTNEWS